Posted in
Training
: Jan 22, 2012, 9:22AM
A close lady friend of mine dropped by my new nursery and was quite alarmed at how "ripped" I had become. I did assure her that I really was fine. She was uncomfortable with my improved vascularity. I would however be concerned if I were to lose muscle mass on my pecs and have the ribs visible.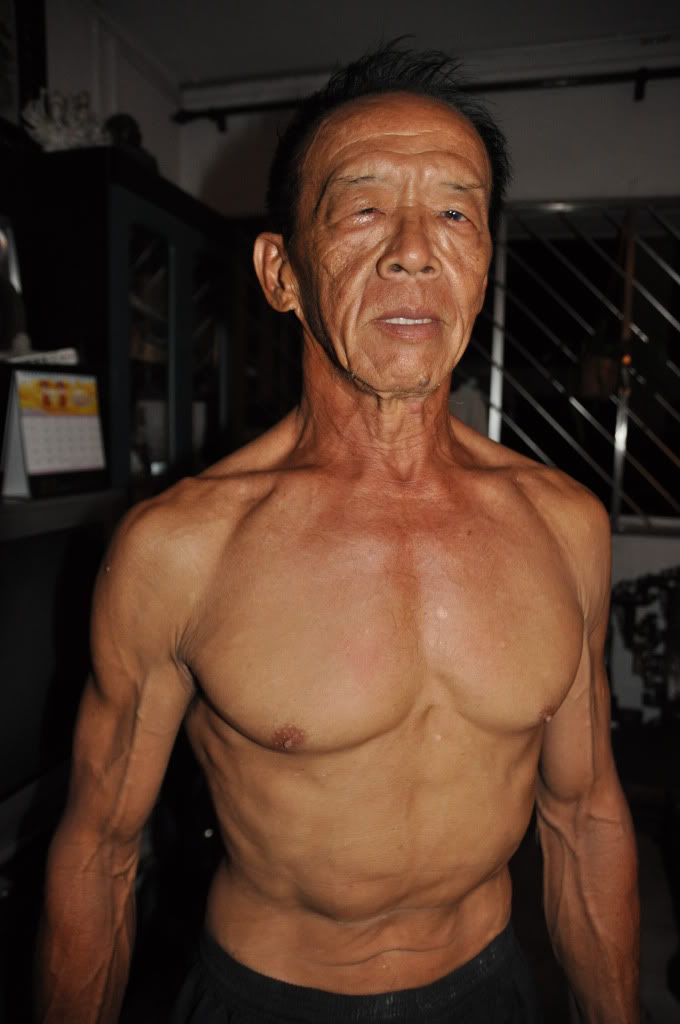 She visited me again two days with a tub off mass-gaining protein powder. I felt a little guilty since it was quite expensive - but I was very touched.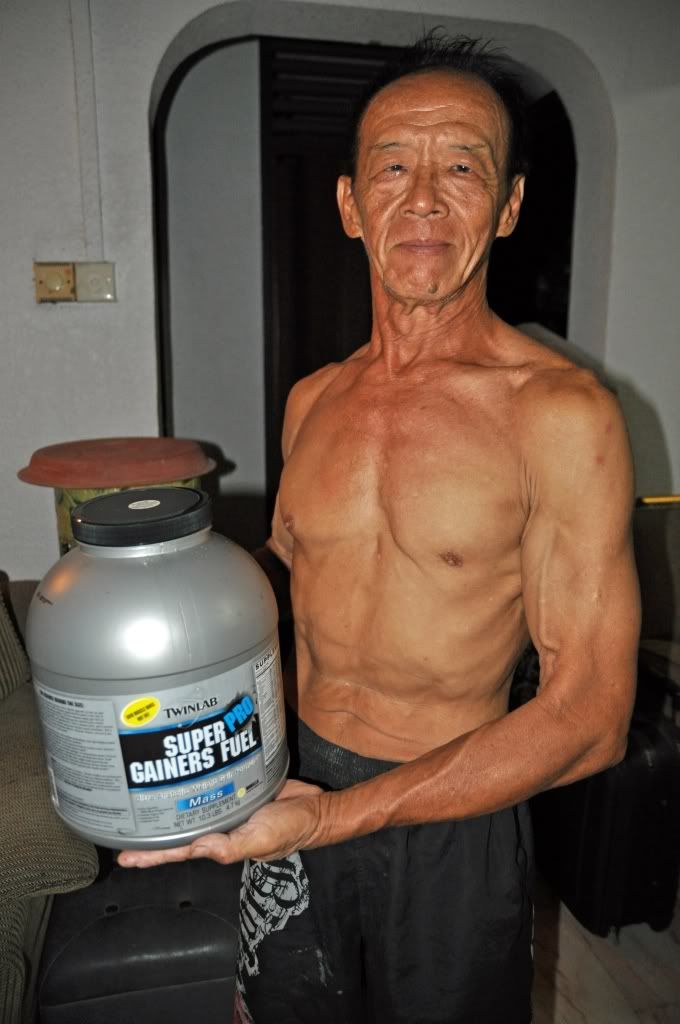 Hopefully, by the time I finish the tub, I would look more massive. Maybe, I'll end up with a chest as thick as OBF's or 100%beef!

Back to williamteo's BodyBlog