Posted in
Training
: Aug 31, 2007, 1:57AM
After reviewing most of the available peer reviewed research on icariin I must say I am impressed with both its effect and mechanism of action. First off, I should mention I didn't come across much research in terms of in-vivo human studies to support vasodilation. However, it does appear icariin can potentially have a positive effect on bone preservation (1, 2). While I am always skeptical of compounds without a lot research in humans I can say it appears that the pharmokinetics displayed in the non-human models (3,4,5) do appear to translate to the human model based on my own use.
So where does this leave us? In my humble opinion it is safe to say that icariin enhances nitric oxide synthase expression in vivo despite the absence of some supporting literature. This is based on the mere fact I've noticed increased vascularity while using icariin. It's not the typical short lived arginine based vasodilation but rather subtle yet longer lasting effect. If you have basic understanding of how nitric oxide is actually formed you have then heard of nitric oxide synthase (NOS). NO2 is formed by the enzymatic action of nitric oxide synthase with arginine. In the simplest terms, our good friend icariin enhances NOS expression in humans (6) which can explain the increased vascularity from its use.
Not to make any of you chaps out there with limp dicks feel bad, but I have ZERO problem getting an erection. Just expand a little further, I can pull the trigger whenever I want and there are never any early misfires if you know what I mean. Back to our little lecture though before I get into trouble. Throughout this trial I have noticed some enhanced erections. In short, they are a bit more intense but nothing too dramatic based on my ability to sustain a normal erection anyway. It is safe to say that icariin will certainly give your little soldier a little boost as he stands at attention (6, 7). However, if you have issues with premature ejaculation I really don't know what to tell you except your girl is lying when she says, "It's OK honey!"
In closing, icariin does have its place among sports nutrition. However, I strongly urge all of you out there to pay attention to who you are purchasing your icariin based product from. As always, extraction standardization plays a key role in the effectiveness of the compound so don't settle for less than 20% to keep everyone smiling!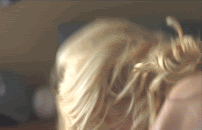 References
Zhang G, Qin L, Shi Y. Epimedium-derived phytoestrogen flavonoids exert beneficial effect on preventing bone loss in late postmenopausal women: a 24-month randomized, double-blind and placebo-controlled trial. J Bone Miner Res. 2007 Jul;22(7):1072-9.
Yin XX, Chen ZQ, Liu ZJ, Ma QJ, Dang GT. Icariin stimulates proliferation and differentiation of human osteoblasts by increasing production of bone morphogenetic protein 2. Chin Med J (Engl). 2007 Feb 5;120(3):204-10.
Xu HB, Huang ZQ. Vasorelaxant effects of icariin on isolated canine coronary artery.Journal of Cardiovascular Pharmacology. 2007 Apr;49(4):207-13.
Jiang Z, Hu B, Wang J, Tang Q, Tan Y, Xiang J, Liu J. Effect of icariin on cyclic GMP levels and on the mRNA expression of cGMP-binding cGMP-specific phosphodiesterase (PDE5) in penile cavernosum.J Huazhong Univ Sci Technolog Med Sci. 2006;26(4):460-2.
Zhu DY, Lou YJ.Icariin-mediated expression of cardiac genes and modulation of nitric oxide signaling pathway during differentiation of mouse embryonic stem cells into cardiomyocytes in vitro.Acta Pharmacol Sin. 2006 Mar;27(3):311-20
Xu HB, Huang ZQ. Icariin enhances endothelial nitric-oxide synthase expression on human endothelial cells in vitro. Vascular Pharmacology. 2007 Jul;47(1):18-24. Epub 2007 Mar 24.
Xin ZC, Kim EK, Lin CS, Liu WJ, Tian L, Yuan YM, Fu J. Effects of icariin on cGMP-specific PDE5 and cAMP-specific PDE4 activities. Asian Journal of Andrology. 2003 Mar;5(1):15-8.
Back to deserusan's BodyBlog